You probably remember The Magic School Bus and wacky Ms. Frizzle from your own childhood. Remember the 90's? When crimped hair was the thing and the Backstreet Boys were the hottest band around? Flannel and overalls were in style (are they back too??)
The Magic School Bus Rides Again on Friday, September 29th on Netflix! Grab your permission slips and fasten your seat belts as the new Ms. Frizzle and her class embark on adventure-filled field trips, inspiring kids everywhere to learn about the wonders of science along the way.
Have your kids fill out their permission slip and let them join in on the adventures of Ms. Frizzle and friends.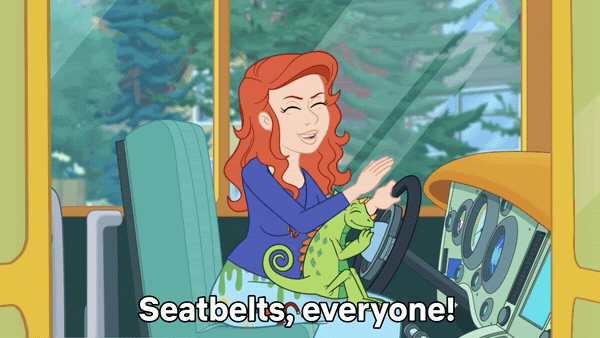 But what would a party be without snacks? Experiment with these delicious recipes for Bloody Great Cookies, Fruity Frizzy Lemonade and Magic Macaroni and Cheese.
Every episode includes some science lessons and some silly fun.  Be sure to tune in on Netflix starting Friday, September 29th!